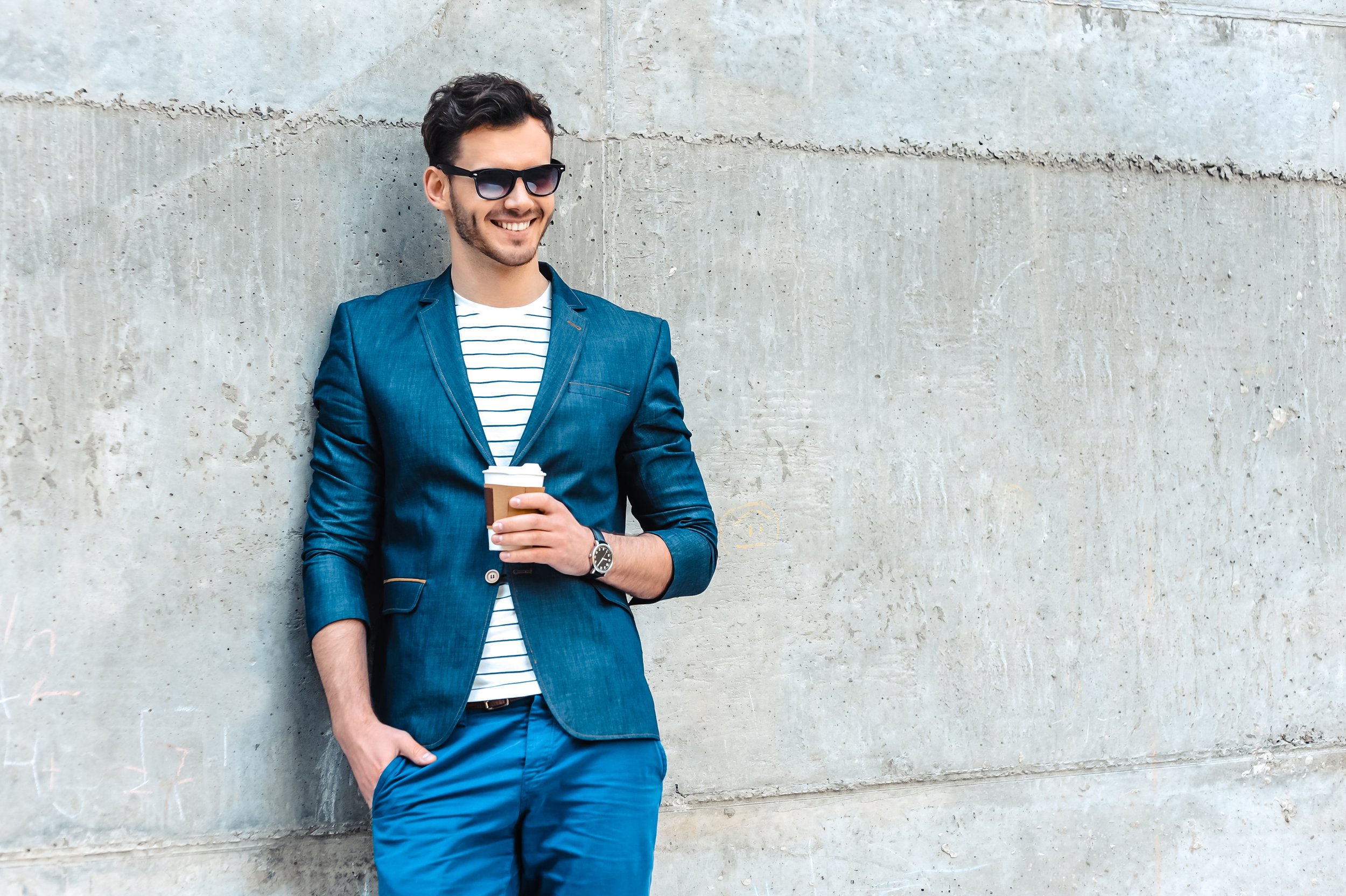 A selected offer for the sophisticated taste of a modern man who wants to express his charm in every situation and at every step.
Tailored to the modern man
Sportina men brings the modernity and sophistication of the 21st century metropolitan man to men's fashion thanks to its exceptional offer of world brands. With a wide variety of garments that not only follow fashion trends, but also create them, the chain makes sure that men's fashion is not monotonous and allows every man to discover his own style among the comfortable pieces made of quality fabrics. At the stores you can find elegant dresses for every man and for every occasion. Those whose business or lifestyle dictates life in a suit will discover a variety of new cuts and colours to complement their wardrobes. However, those who desire to substitute a hooded sweatshirt and slippers with a suit for special occasions will definitely discover a tailor-made cut that can be complemented with unique accessories such as ties, bow ties and cufflinks. But if you swear by urban fashion, the chain offers jeans, long and short-sleeved T-shirts, printed sweaters and sneakers according to the latest street trends in the world's fashion capitals.
The store, at Supernova Kranj shopping centre, also offers a variety of garments for men who swear by business or sports elegance. In the rich offer of renowned brands, you can discover men's clothing that combines the latest fashion trends for men and timeless pieces that never go out of fashion. To combine beautiful clothes according to your taste adding your irreplaceable mark, at the store you can find a variety of fashion accessories like bags, sunglasses, ties and other products that will ensure a sophisticated look at every step.
Sportina - welcome to the world of the largest provider of world fashion in the region
With more than 340 stores and 90 global fashion brands, Sportina Group is one of the largest fashion retailers in SE Europe. Sportina stores are characterized by a strong sense of fashion and global trends, which are reflected in the offer of ongoing fashion collections of clothing, fashion accessories and footwear. Every visit to Sportina store is such a real fashion experience, in which you can find yourself, develop your taste and dress in the latest fashion top clothes.
In addition to Sportina brand stores, which combine relaxed 'casual' street fashion brands, Sportina Group includes XYZ concept stores with prestigious brands, an outlet offer in Sportina outlet and XYZ outlet stores as well as Burberry, Armani Exchange, Superdry, Esprit, Marella, Tom Tailor, Orsay, Tally Weijl, Parfois and Bata franchise stores.
Don't miss out on the benefits of Sportina loyalty club. With Sportina club card, you have the opportunity to buy even cheaper renowned brands in more than 150 branches in Slovenia and other countries where Sportina is present. The benefits card brings discounts of up to 20% on the entire offer and many exclusive monthly benefits that apply only to club members.