Free Parking
739 free parking spaces
Supernova Kranj is located in the heart of Gorenjska region, only 2 km from the highway exit KRANJ EAST, following the direction Labore – Škofja Loka. Only a short 20 minute drive from Ljubljana, Supernova Kranj can be found at a crossing of important traffic routes, making it easily accessible to visitors from the whole Gorenjska region: from Jesenice, Železniki and Tržič to Jezersko, Medvode and even Ljubljana. The shopping centre is close to the residential area Planina and the beautiful old city centre, which can be also reached by foot along a nice walking path. The location is also accessible by bike and motorbike.
You can find us by putting our address Cesta 1. Maja 77, 4000 Kranj in your navigation system.
At the shopping centre there is plenty of parking available for free. With 739 parking spaces, of which 522 are located in the garage underneath, the choice is completely up to you.
Welcome to Supernova!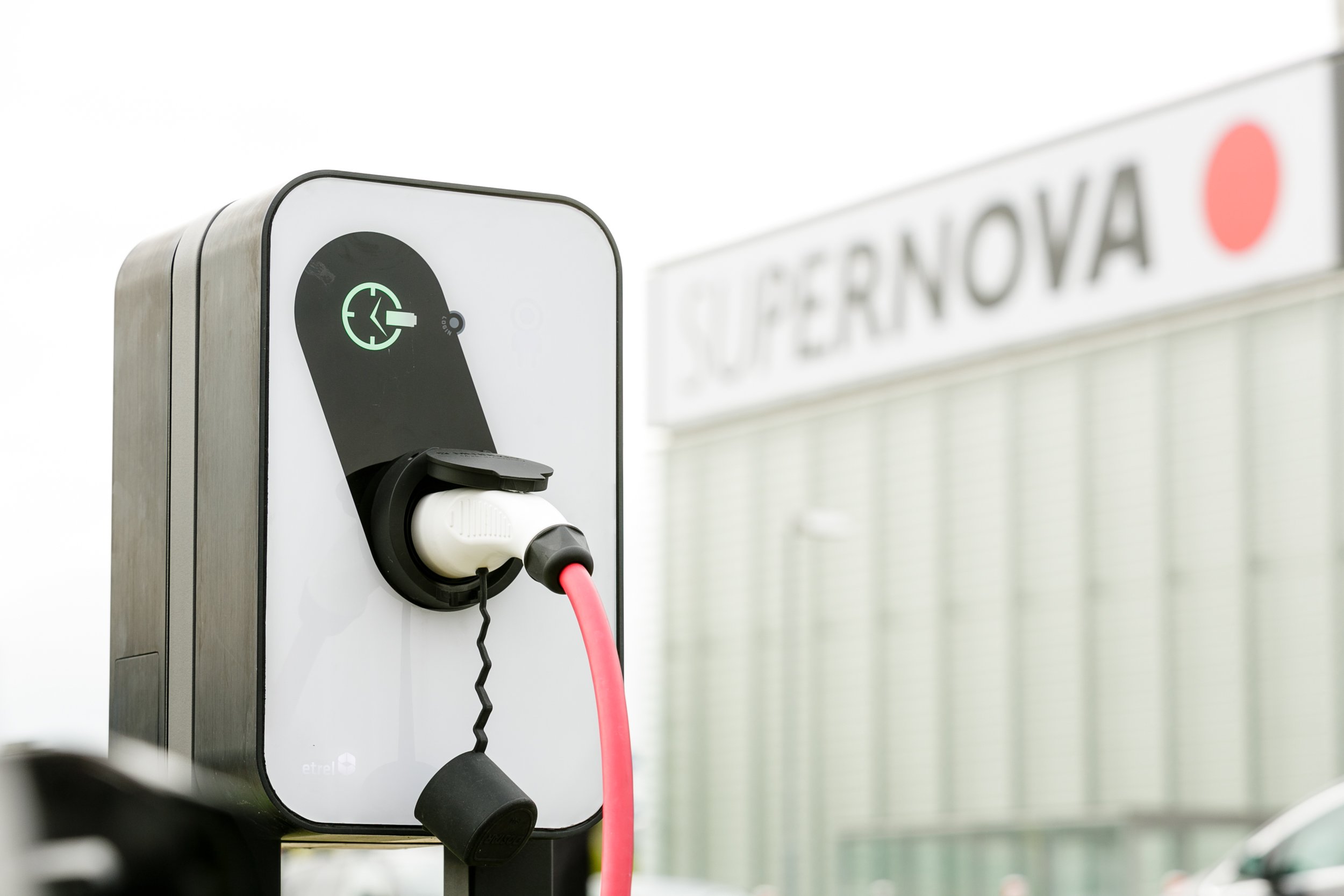 EV Charging Stations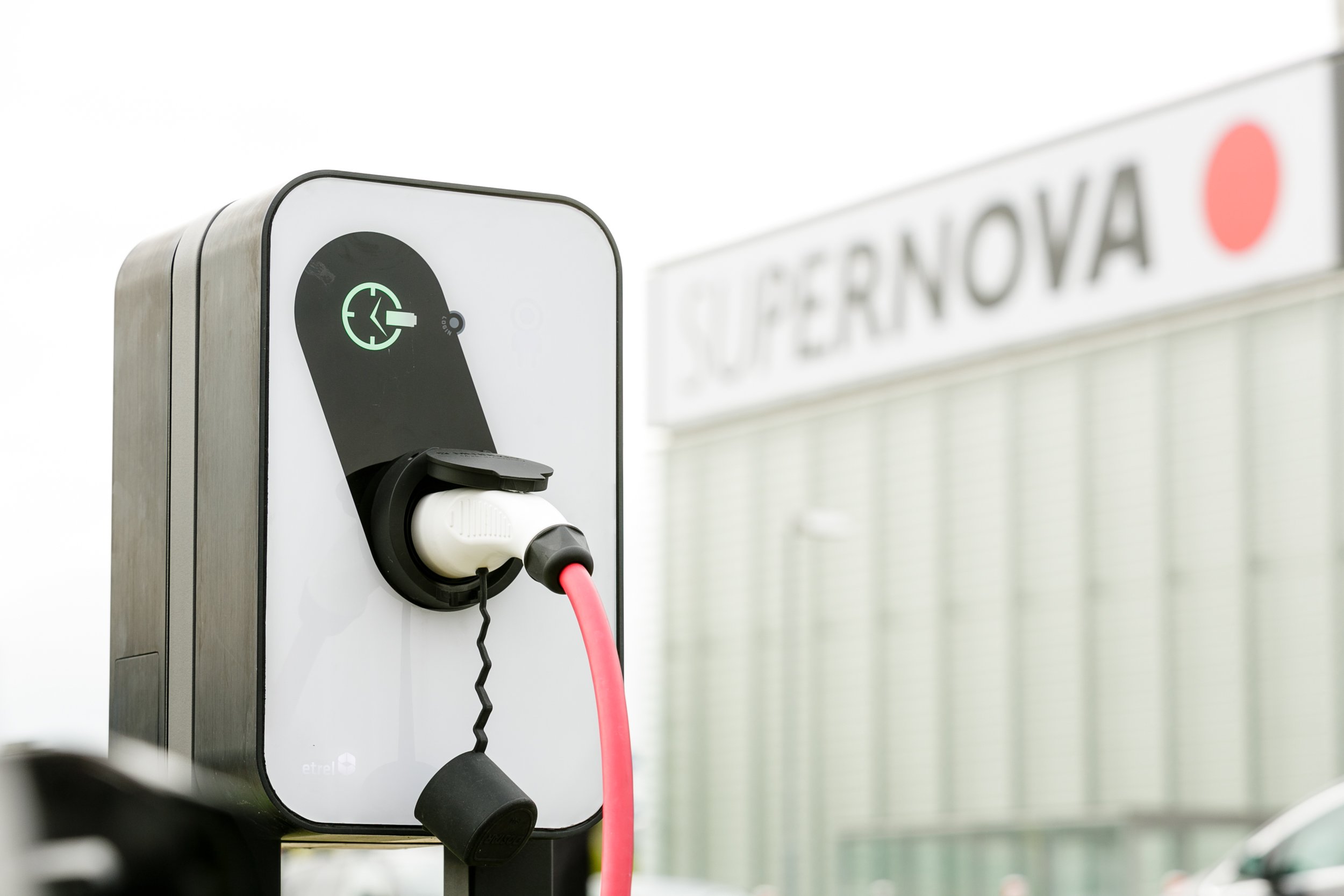 Charge your electric car for free
There are 4 electric car charging stations in the underground parking area under the new side of Supernova Kranj Shopping Centre. You are welcome to use them free of charge while visiting the shopping centre.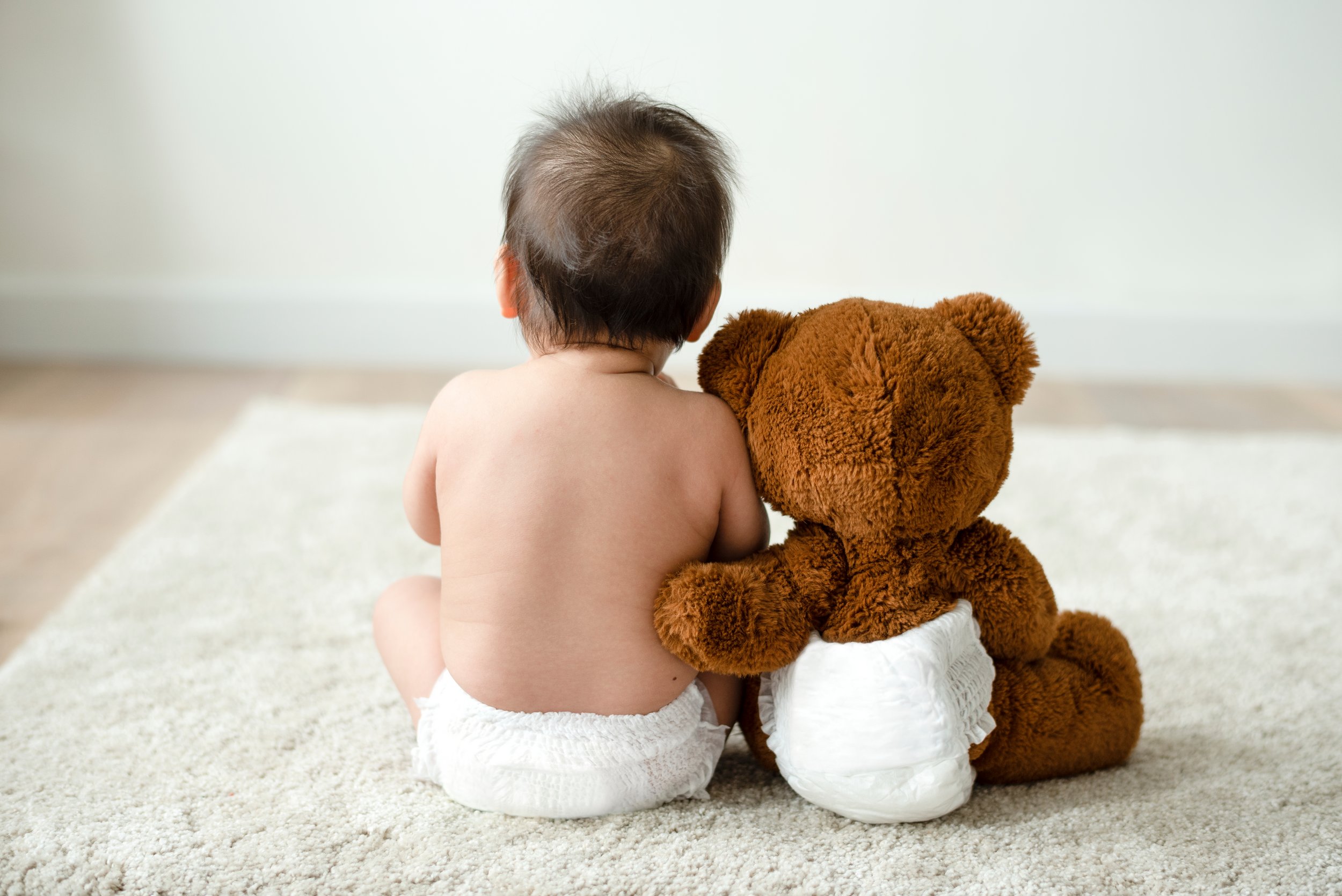 Baby Room - Space for you and your Baby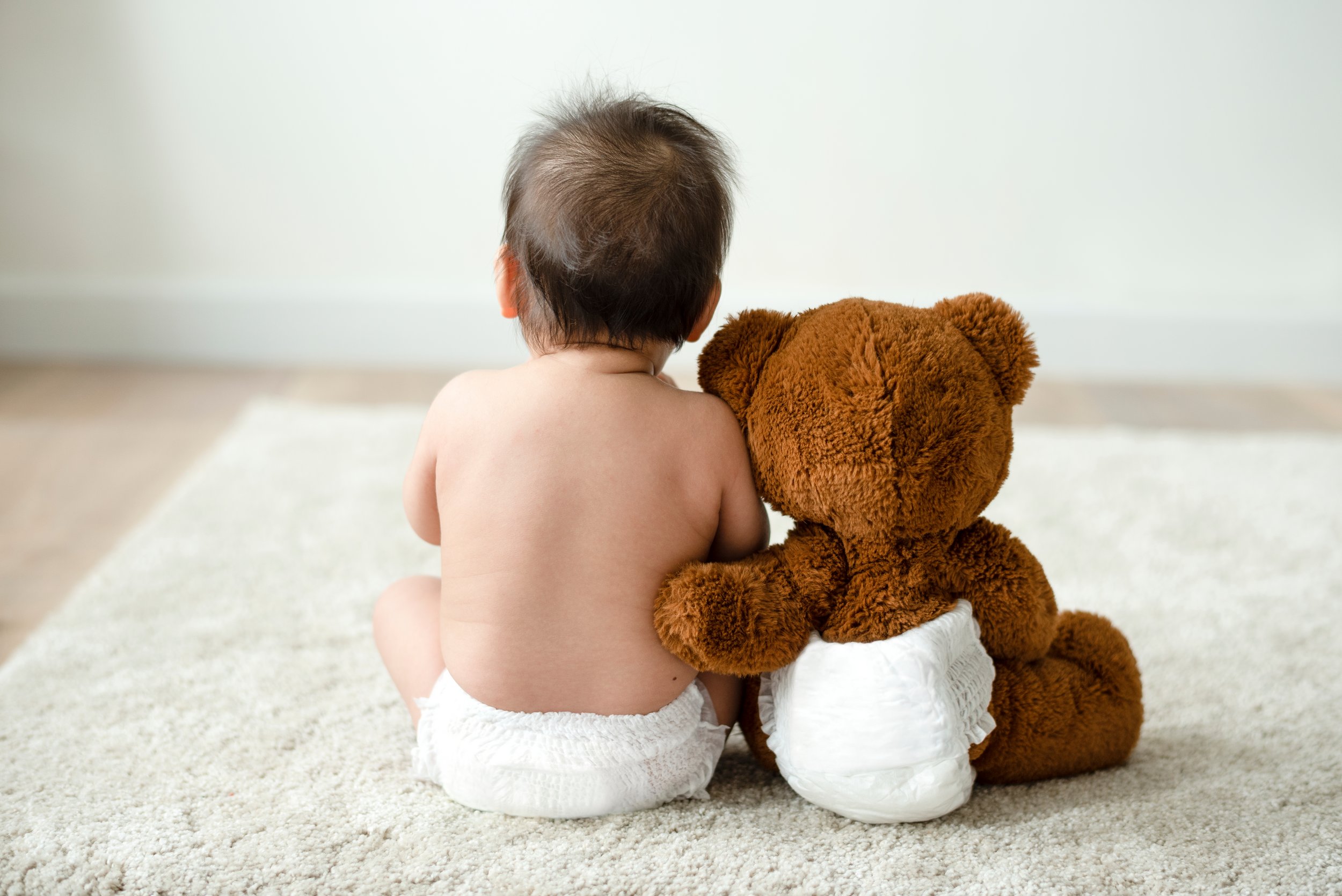 Family friendly centre
Shopping can be a very challenging task if we are accompanied by young children or babies. That is why we have prepared detached nursery facilities where you can change your baby's nappies or feed them in peace. At Supernova Kranj you can find two Baby Rooms in secluded areas near women's toilets. The first Baby Room is near Interspar, while the second can be found near C&A store.
A parents and kids friendly shopping centre!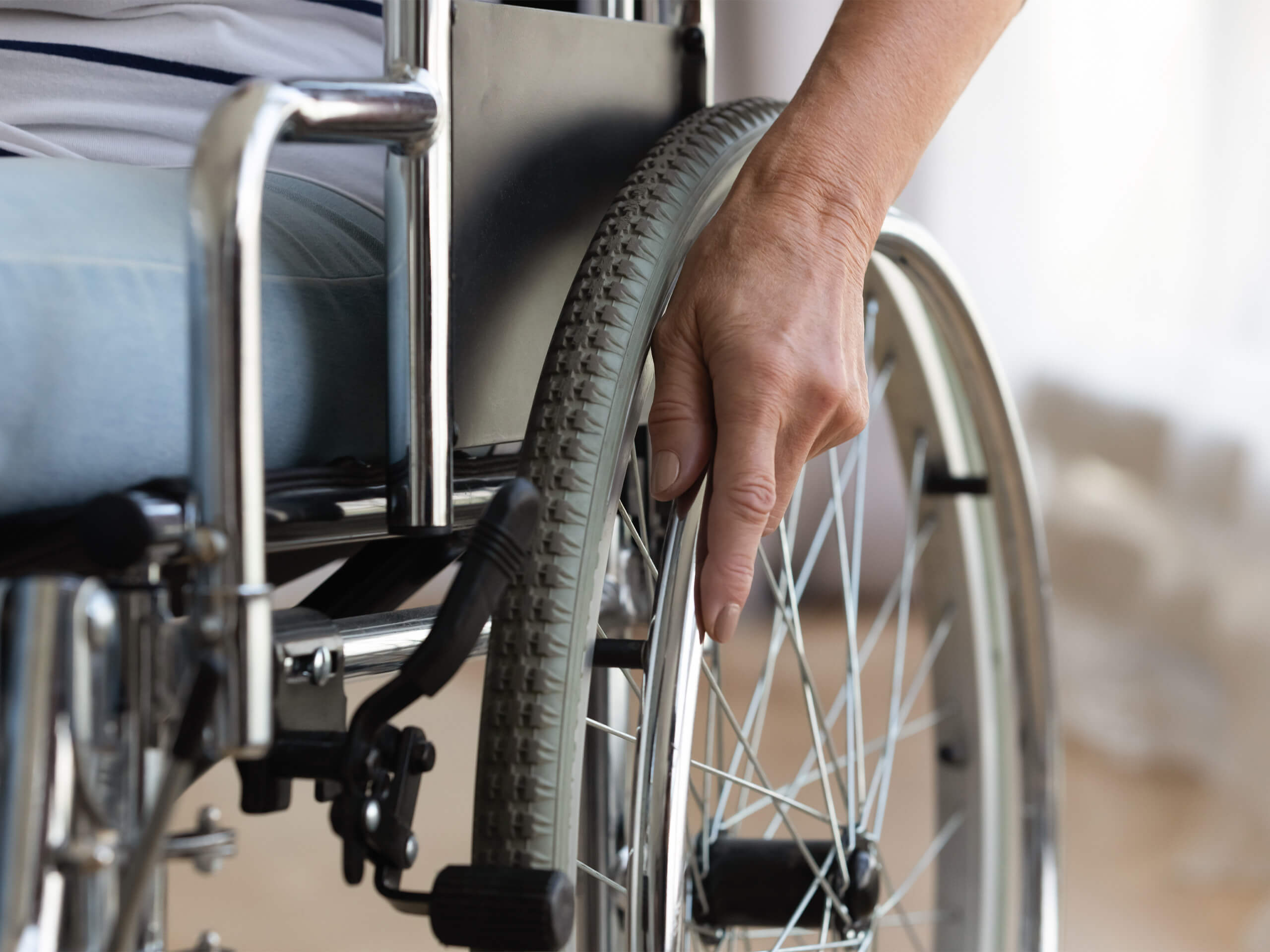 Wheelchairs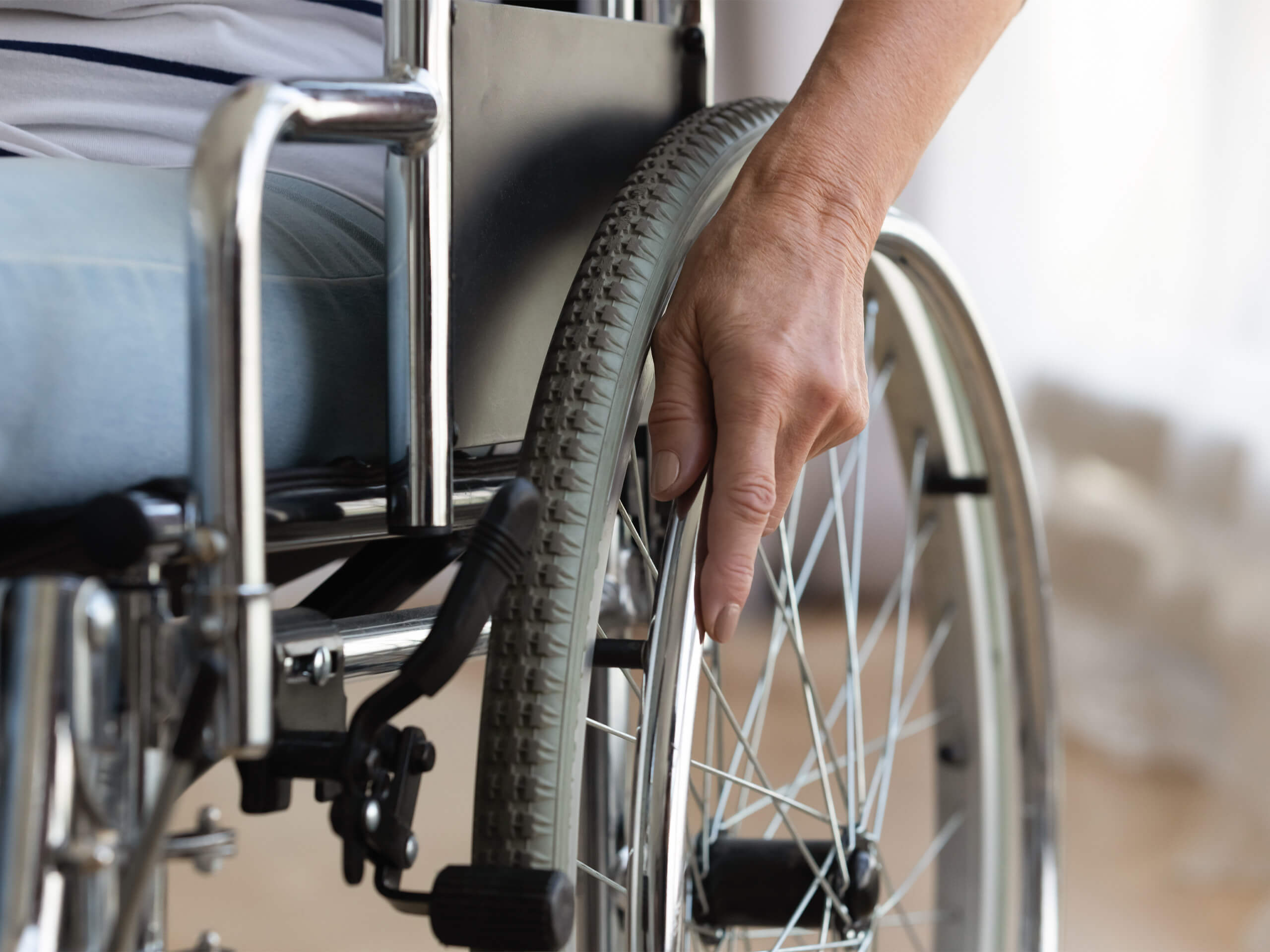 Borrow them for free
At Supernova Kranj there are 4 wheelchairs available to the elderly and those who need them. You can borrow the wheelchair free of charge while visiting the shopping centre. They are located at the entrance near the drugstore and in the underground section – garage, near the Disabled Parking Spaces.
Pleasant shopping for all.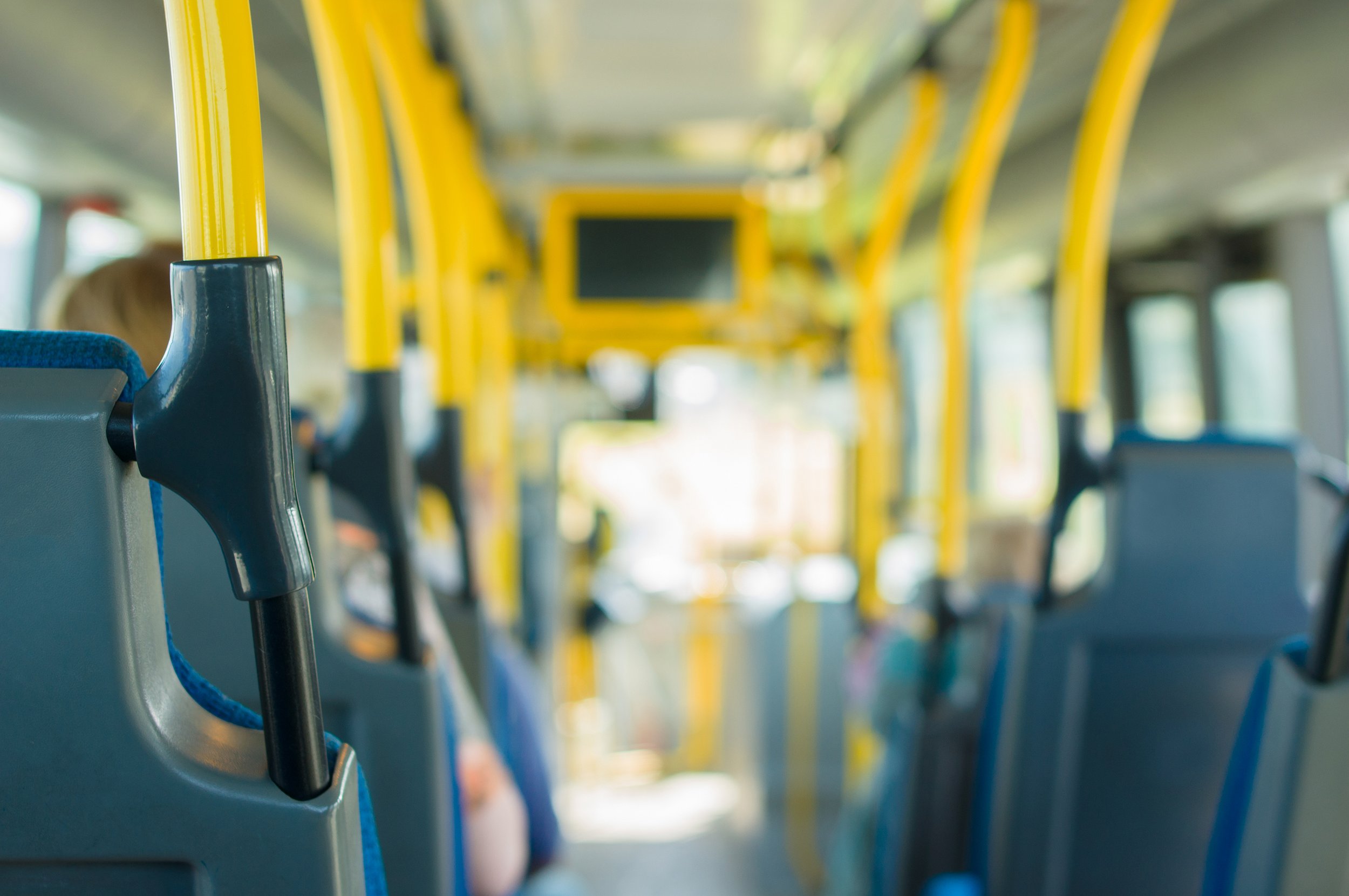 Public transport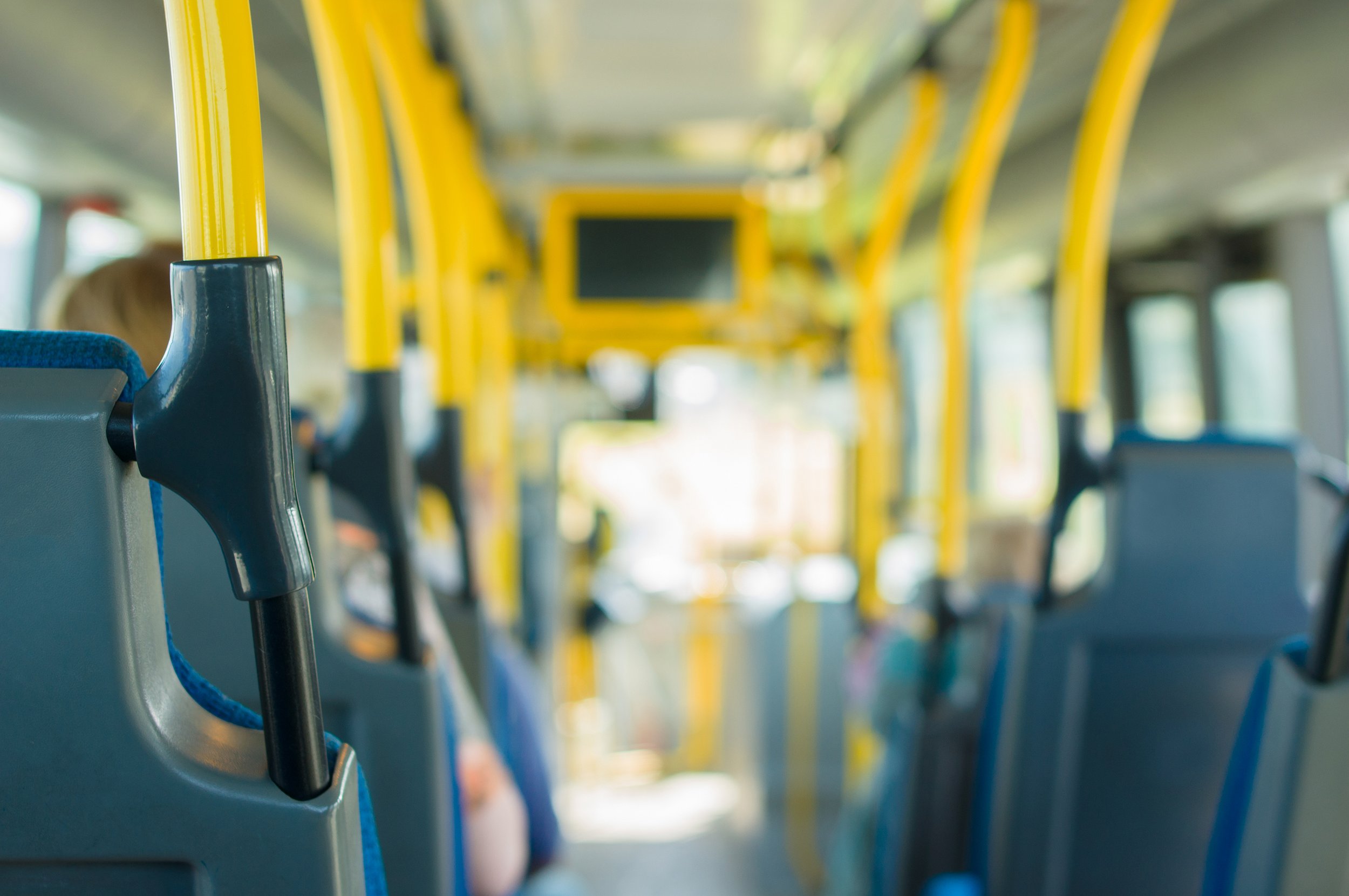 Take a ride to the shopping centre
A convenient city location connects you to your point of purchase with excellent public bus and railway infrastructure. Reach Supernova Kranj by city bus No. 1, while the train station is just a short 2 km walk away.
Welcome to an urban shopping stroll!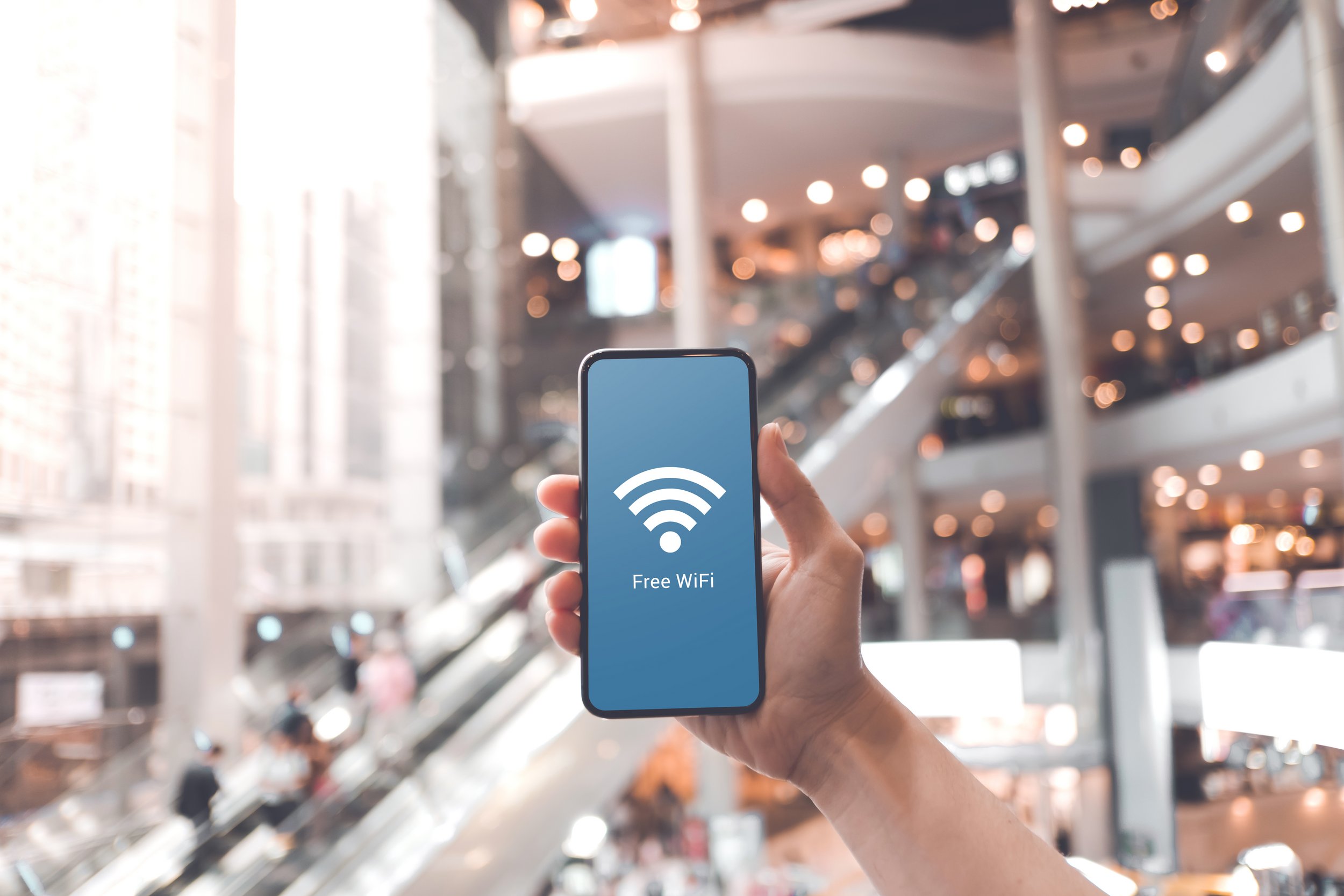 Free WIFI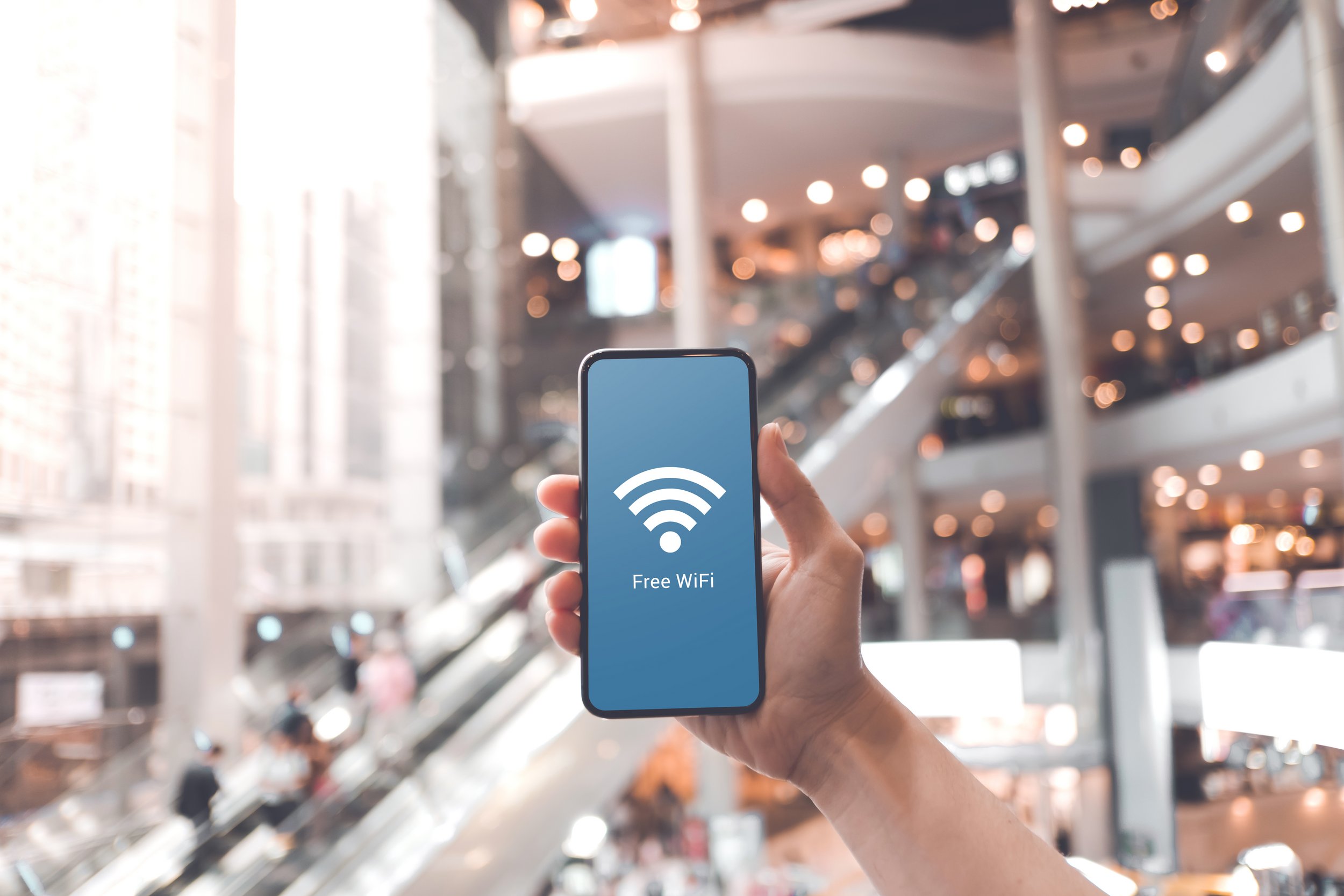 Always connected
Supernova Kranj offers you the opportunity to use a free internet connection. Take a look at Supernova's website and check current discounts, promotions and new offers.
Free shopping tips always at your fingertips!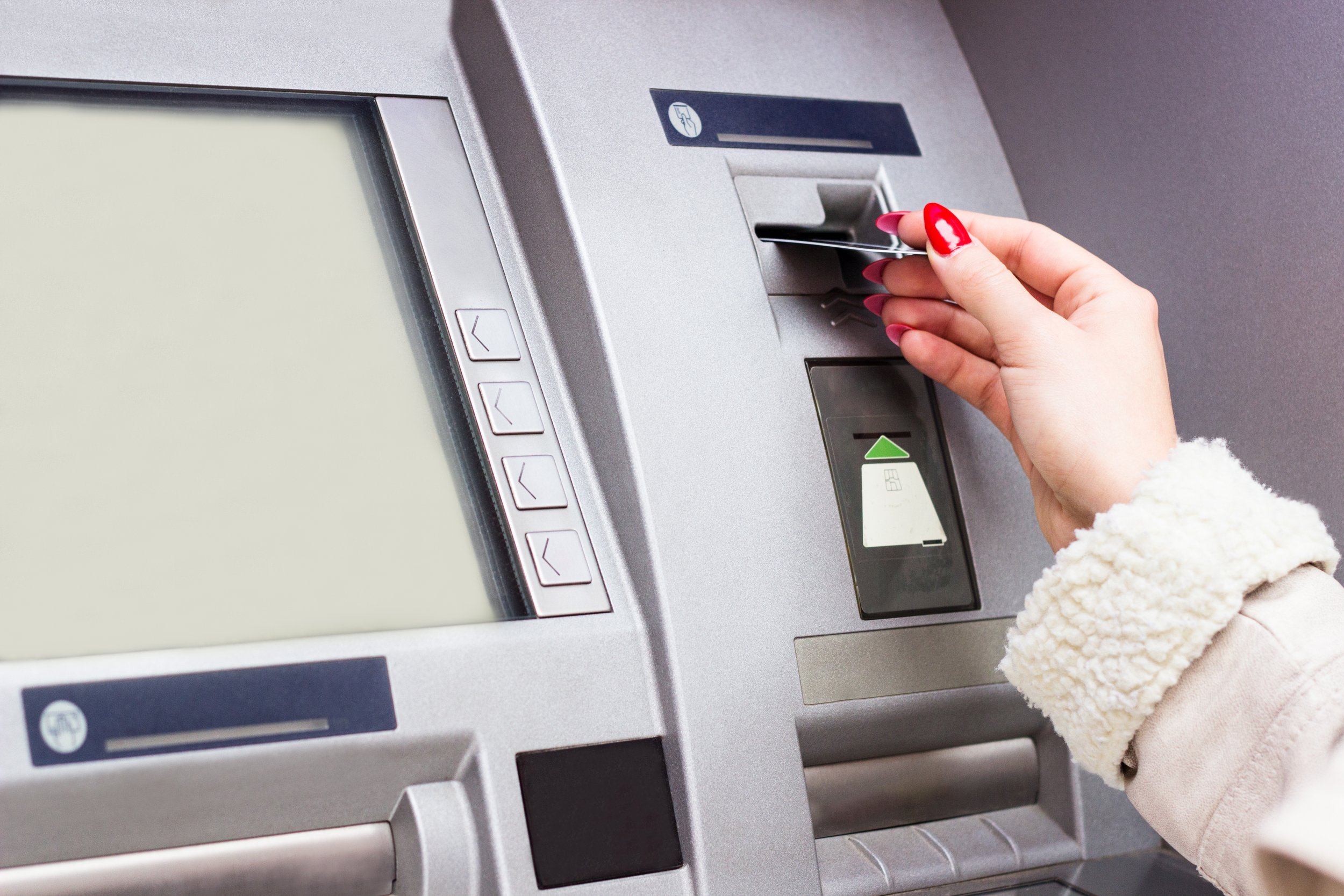 ATM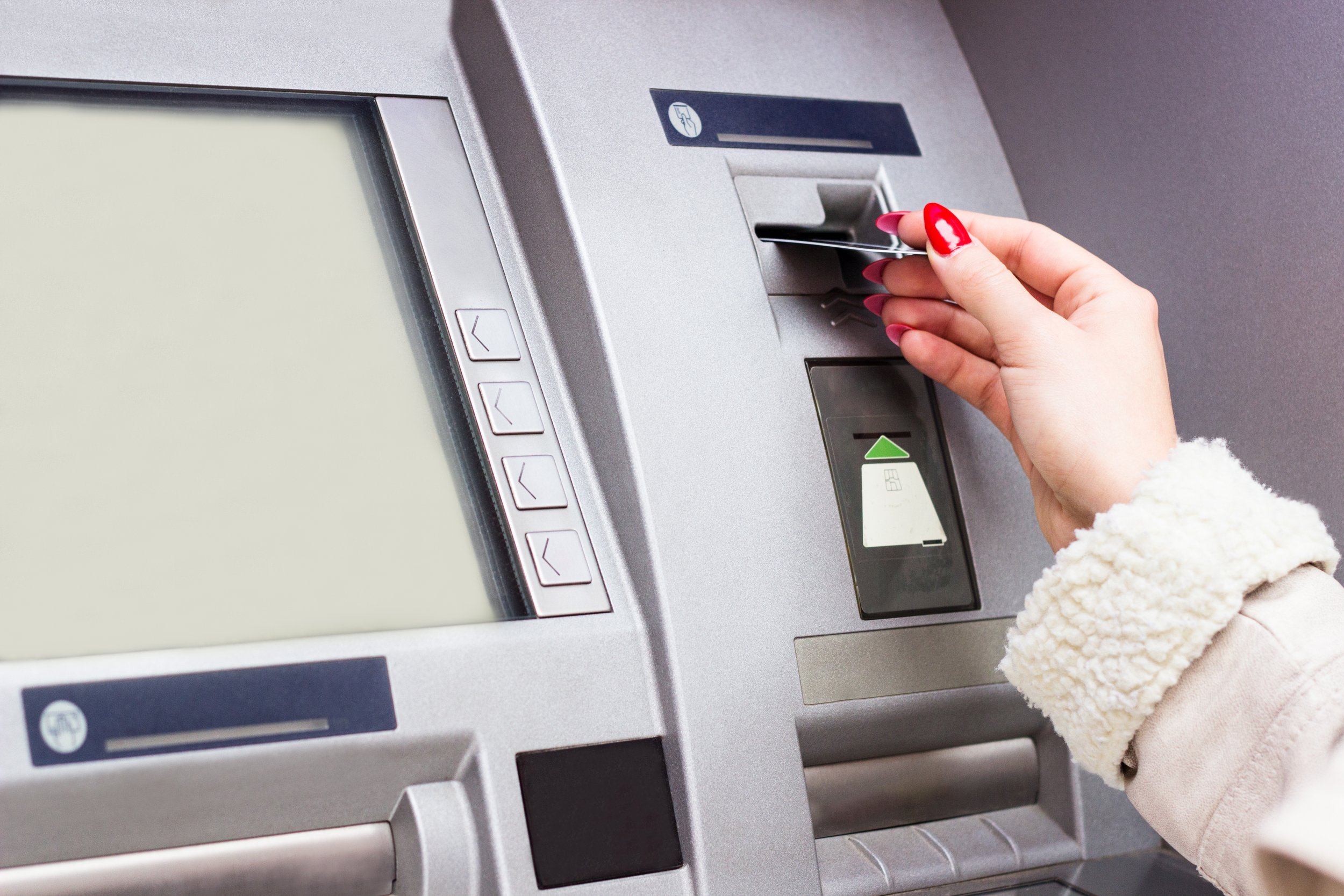 Wallet friendly
At Supernova Kranj Shopping Centre you can find ATM machines of different banks. Fast banking services, financial check-ups and cash withdrawals are available at three ATM machines of Addiko Bank, Nova KBM and Gorenjska banka. All are located on the ground floor of the center. A bitcoin ATM is also available at the crossing between the shopping street and the garage.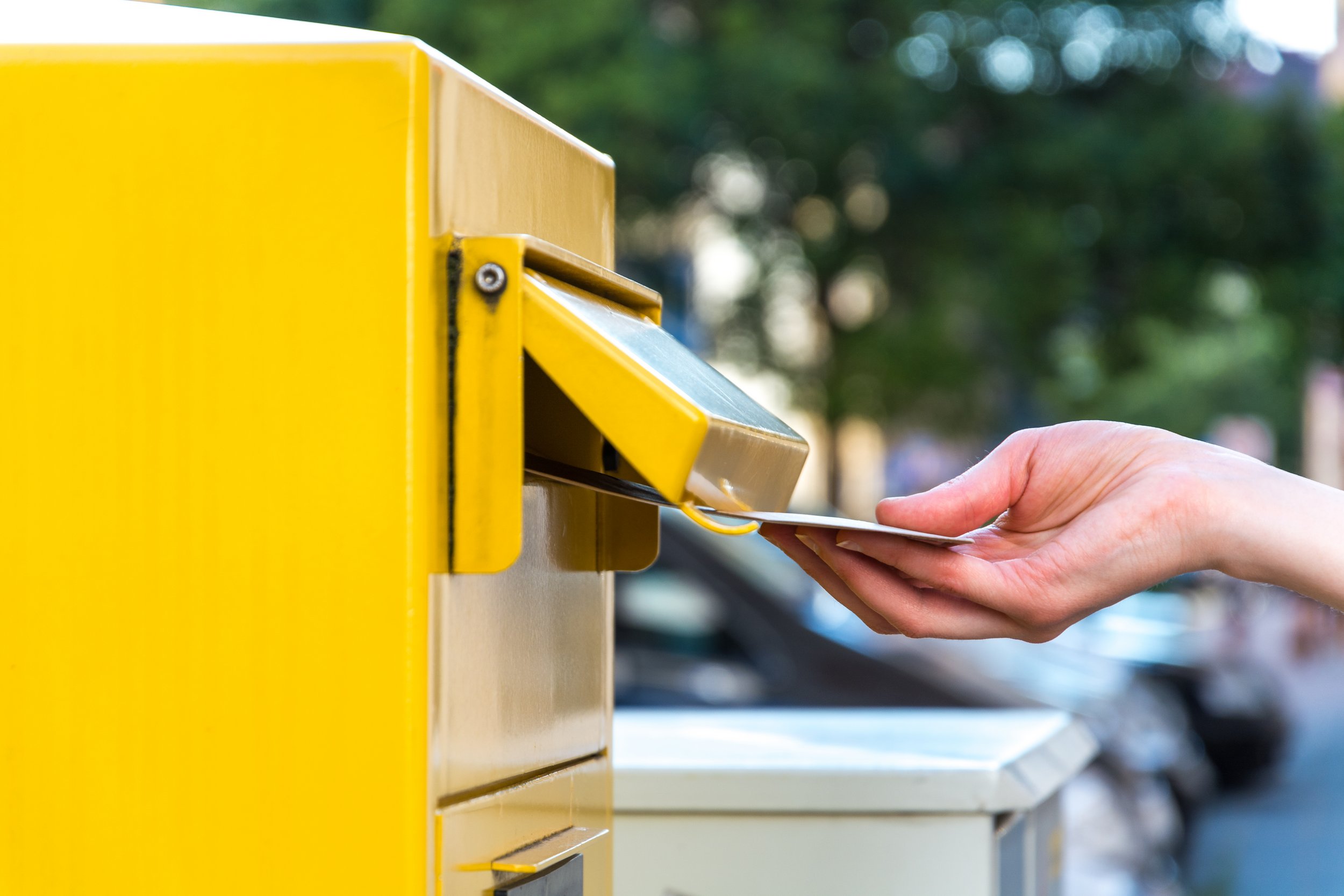 Postal services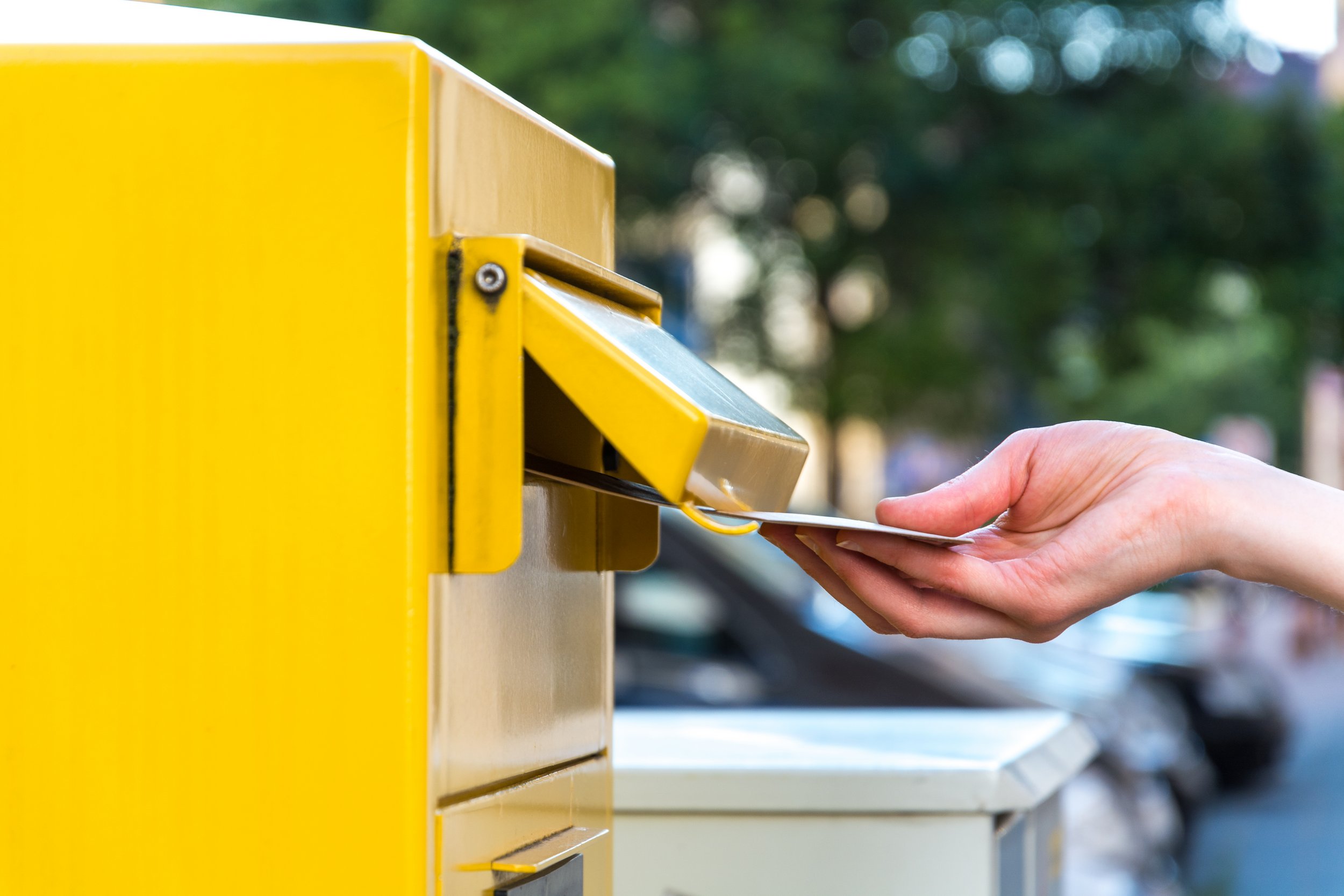 Mailbox
The shopping centre offers a mix of different shops, services and socializing. Among other things, at Supernova Nova Gorica you can send your mail and other standard shipments.
The Pošta Slovenije mailbox is located by the entrance near the drugstore.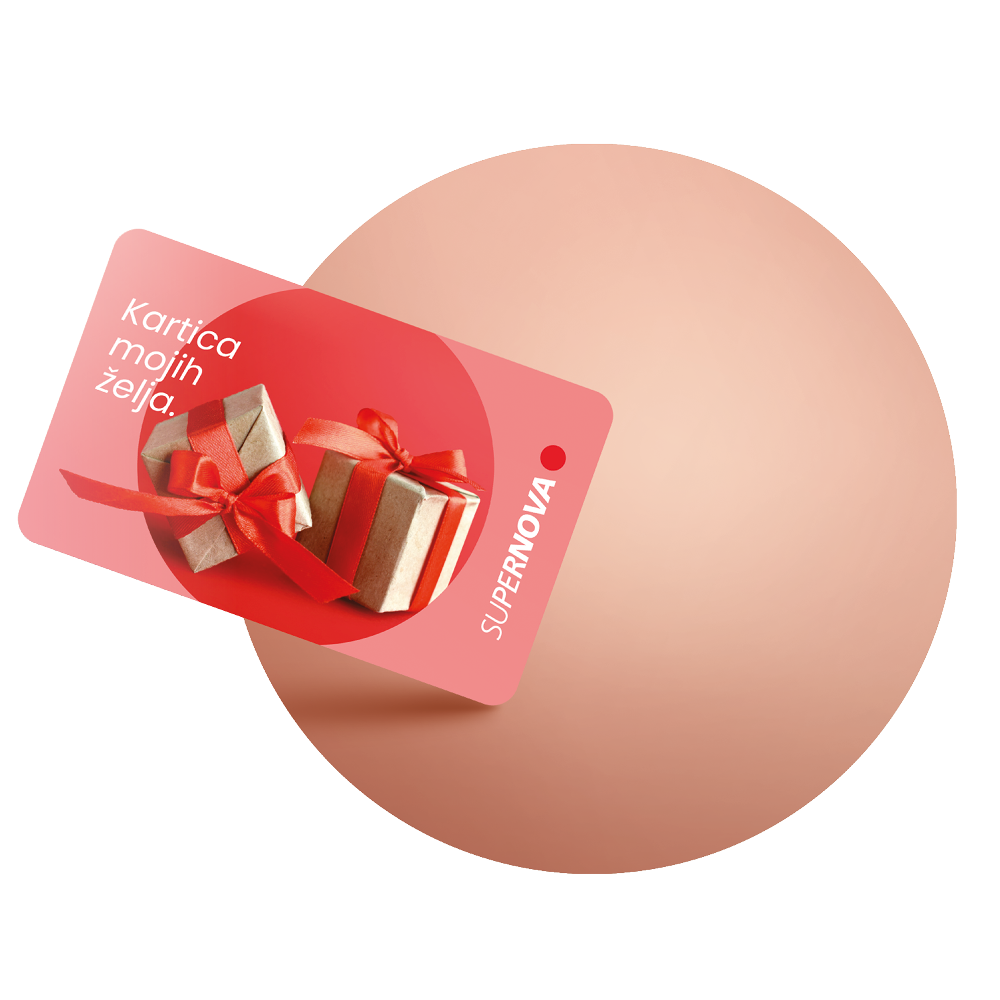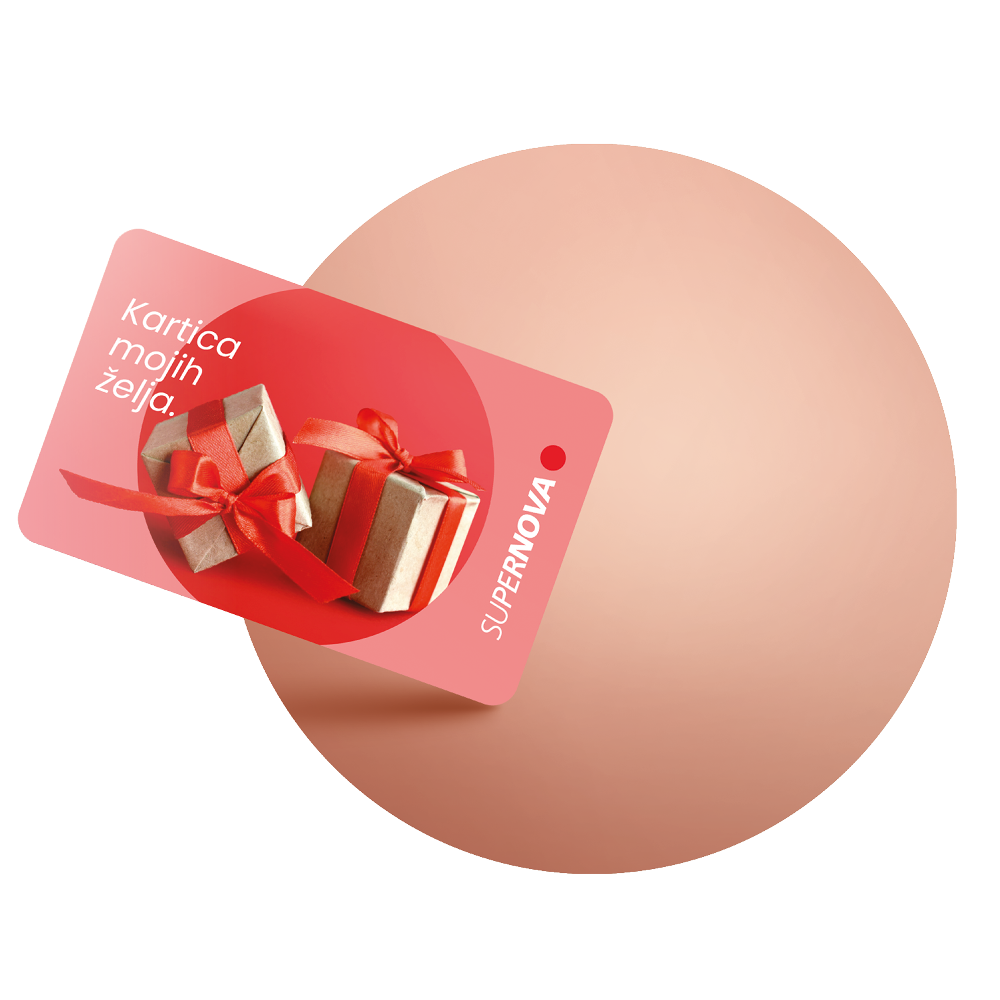 Gift cards
You can use the Supernova Gift Card at Supernova Kranj
You can use Supernova Gift Card in Supernova Kranj. Visit our Shopping Center and check out our stores.
Don't have a Supernova Gift Card yet? Order yours and delight your loved ones. Choose a motif you like, fill the card with any amount up to € 300 and brighten up the holidays with the Supernova Gift Card. The cards are valid for 4 years from the date of purchase and can be used in more than 700 branches at Supernova Shopping Centers.
Read all about it here.
Don't waste time choosing gifts, opt for Supernova Gift Card!