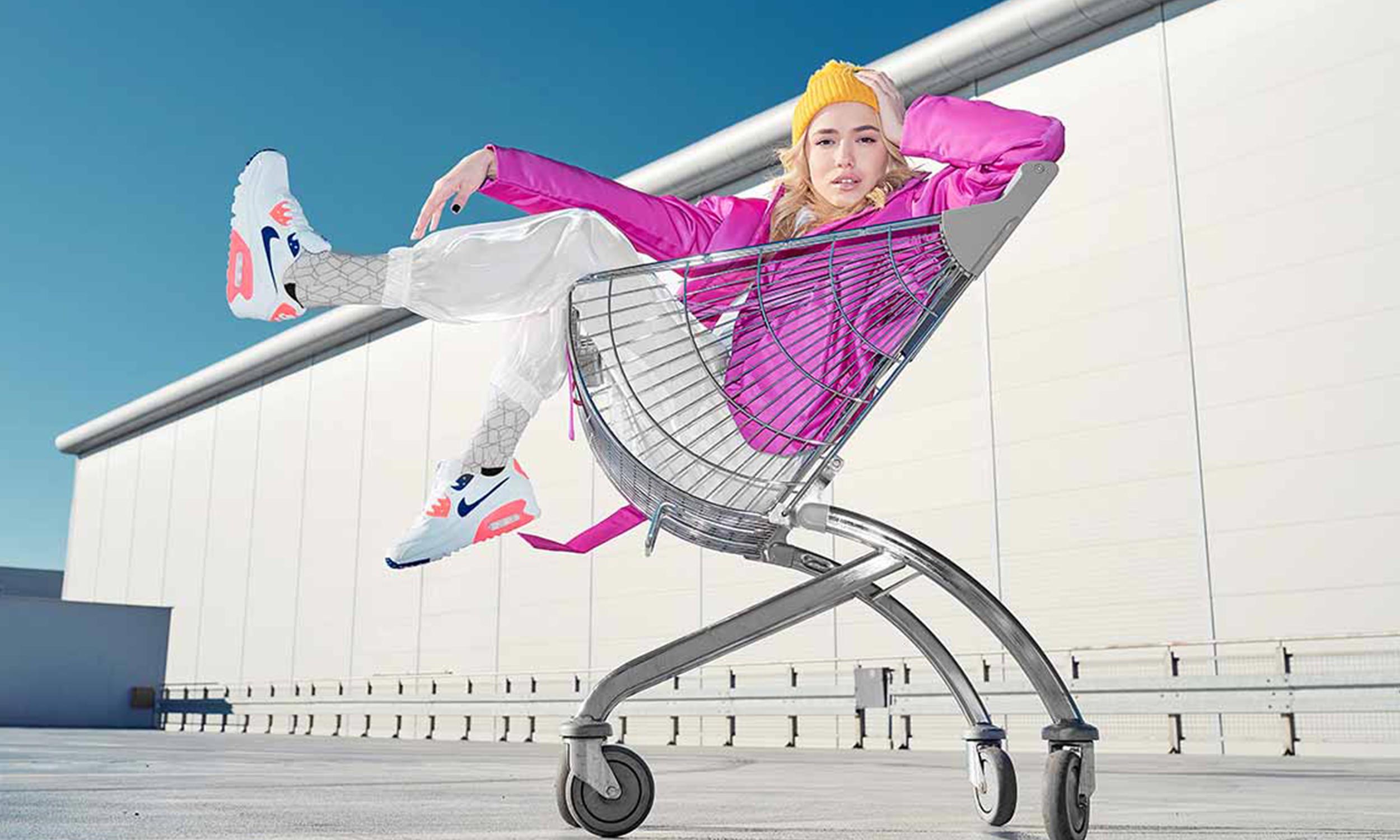 The perfect street style calls for trendy sneakers. At BUZZ Sneaker Station you will find the most popular sneakers and top sports brands for your urban look.
BUZZ is heaven for sneakers culture lovers
You love sneakers as much as we do? Then you will be thrilled to hear that the first urban fashion sneakers boutique in Gorenjska region is finally here and is ready to amaze even the most picky taste. BUZZ Sneaker Station at Supernova Kranj is a true melting pot of urban street culture with a unique vibe that will inspire you. At the store you will find the most iconic offer of popular sneakers from worldwide brands and many limited edition exclusive sneakers to pump up your shoe game.
From legendary classics, like leather sneakers adidas Stan Smith and Superstar or iconic Converse All Star sneakers, to more edgy fashion choices with Nike Air Max Zero, BUZZ knows and upgrades your excellent fashion choice, whether you seek a sporty, street, elegant or even laidback business style. At BUZZ you can also find men, women and children fashion and accessories to make your street look even more authentic. Designer sweatshirts and hoodies, T-shirts, fashion tracksuits, leggings, shorts, sweats, hats, bags and backpacks make up a perfect wardrobe. Do not miss the sneaker of the week and selected worldwide trends for your original street style inspiration.
BUZZ Sneaker Station - the main station for sneaker lovers
The chain of trendy BUZZ stores brings the pulse of urban fashion of large metropolises to the Slovenian street fashion scene. BUZZ is a place where great shopping connects with different areas of urban life. It is the main station for all lovers of good and different sneakers who want to put a stamp on each combination with their footwear, thus creating their own unique style. If you want to find new sneakers that follow the latest fashion trends, BUZZ is the right choice for you. In the offer you will find the most popular models of sneakers from world brands such as Nike, adidas, New Balance, Fila, Converse, New Era, Puma and Reebok. For a perfect street style there are cool trendy clothes and fashion accessories from popular sports brands.
Attractive BUZZ Sneaker Station stores with a real 'street' touch can be found in Ljubljana, Maribor, Celje, Novo mesto and Koper.