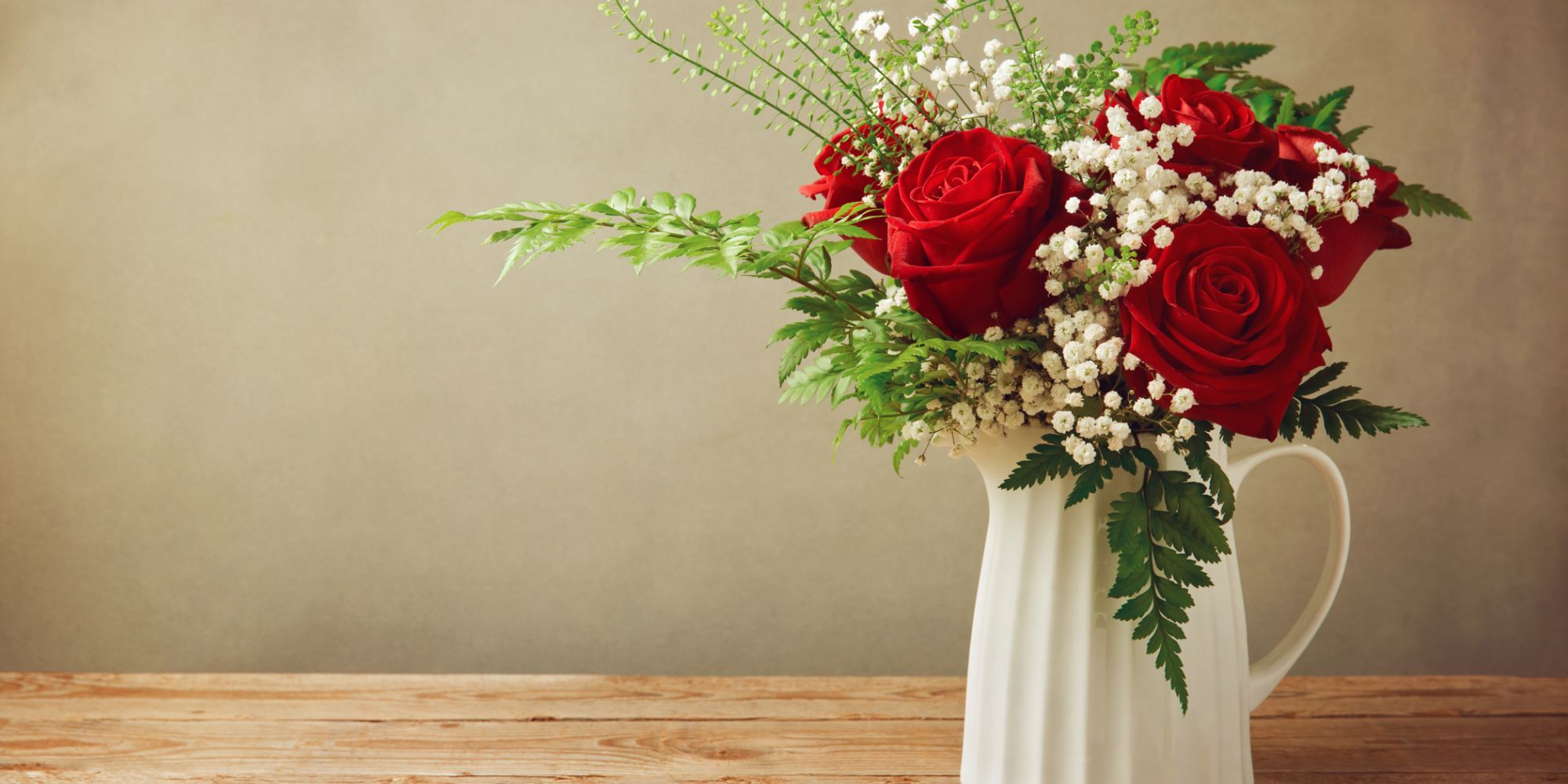 Embellish your day with carefully selected cut flowers, pots, vases and ceramic pots. Cvetličarna Flora florist shop also prepares special occasion arrangements, a mourning programme and other floral decorations.
Flowers for all occasions at Flora florist shop
Enter the inspiring and colourful world of flowers! With flowers we can say many things, express our feelings, look for novelties and distinctness, create a personal aesthetic and bring immeasurable happiness to our home and to the lives of those closest to us. Cvetličarna Flora is our best ally, as it offers carefully selected cut flowers, pots, beautiful flower arrangements and ceramic pots and vases for every day or special occasion.
At Flora flower shop, a passionate love of flowers and arranging awaits you every day. Friendly and experienced florists will advise you on which flowers to choose according to the occasion and time of the year, make a beautiful bouquet and gorgeously wrap and arrange the gift to achieve the right effect. During your visit to Supernova Kranj shopping centre, contact us for a wedding consultation and order your dream wedding bouquet and all the wedding decorations, flower arrangements and romantic flowering arches. When you have to express your condolences at the farewell of a loved one, the florist will prepare a quality mourning programme with mourning wreaths, ikebana, sets of candles and shiny wreaths. If you wish, the store can also deliver the ordered flowers or surprise the gift donee with them. Visit Flora florist and immediately turn your day for the better in the abundance of fragrant flowers!
Flora - a flower shop with a friendly smile and love of flowers
Flora flower shop always delights you with a wide selection of fresh seasonal flowers as well as interesting exotic flowers. The flower shop offer adapts to seasonal trends and demand, so the spring months glow in the charm of flowers for lovers and weddings, autumn arrangements and bouquets brighten up the memory of those who are no more among us, while in winter the scent of spruce twigs and glittering decoration conjure up a festive atmosphere.
Imaginative florists have been bringing joy for flowers to Flora shop since 2007, when the first florist store opened at Qlandia Kranj. Today, you can also find Flora flower shop rich offer in Medvode and order beautiful arrangements through Hvala za rože online store that offers a large selection of bouquets, decorative arrangements and pots for birthdays, anniversaries, Valentine's Day, women's day, weddings, business events or funerals. In addition to excellent flower shops, Flora company also offers landscaping and planting of green areas and interior greening offices, business premises and homes.