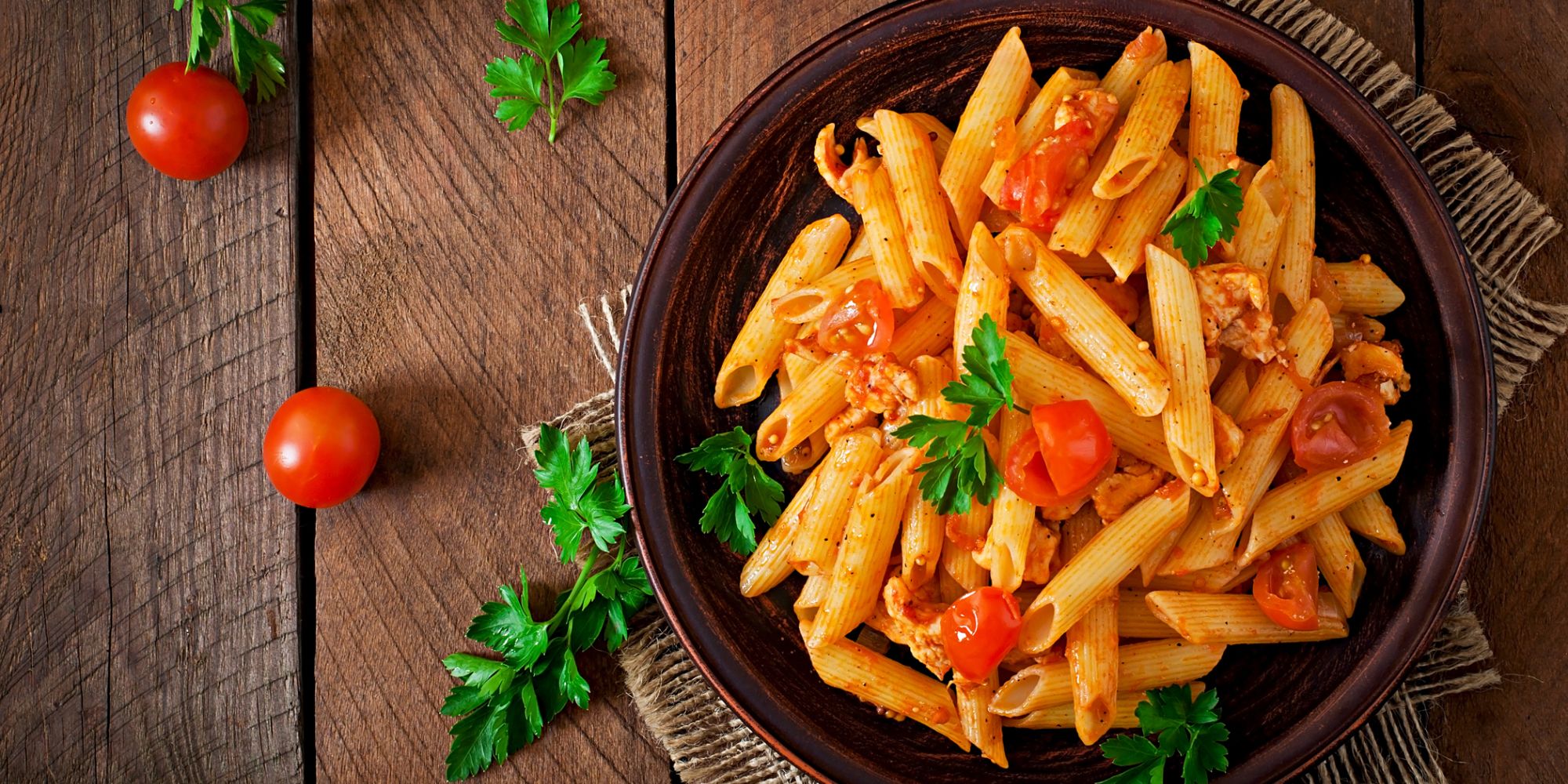 A self-service restaurant where rich flavours reign every day on the menu. Daily fresh hot dishes, soups, a rich salad bar, fresh fruit and desserts.
Restavracija Interspar is a great choice for a hot snack or lunch
Enjoy a delicious hot meal even when you don't have much time. The rich menu of Restavracija Interspar offers freshly prepared hot meals every day for a quick snack or a delicious lunch at an affordable price. Let yourself be impressed by the delicacies that experienced chefs prepare for you. On the menu of the restaurant located at Supernova Kranj shopping centre you will find seasonal hot dishes and popular classics, while a vegetarian menu is also available every day. Rich stews, steaks, pasta with various sauces, meat specialties and meatless dishes create a variegated selection of main dishes that can be accompanied by at least four different soups and a salad from the rich salad bar. There are over 40 different ingredients and many toppings available, so you can put together a salad according to your taste. Of course, dessert is also taken care of - numerous desserts, French pastries and delicious fruit from the salad bar ensure the perfect finish to a quality meal.
Restavracija Interspar has more than 120 seats, on which you can comfortably enjoy excellent food in a relaxed atmosphere. You can also order delicious coffee, refreshments and hot beverages.
Restavracija Interspar - welcome to the world of great flavours at an affordable price
Every day, in 9 Interspar restaurants across Slovenia, employees take care of the best selection of hot dishes, cold appetizers and various types of salads and desserts. The restaurants pay special attention to students with a wide selection of dishes on student vouchers and to retirees with special monthly benefits.
Restavracija Interspar is part of the large SPAR Slovenia chain. Since 1991, it has brought its shopping experience to the Slovenian market following the example of modern European stores in order to offer the best quality/price ratio, provide a wide and varied selection, always fresh products, and work together for a common goal - satisfaction of every customer. SPAR success is also confirmed by market research, which for many years in a row has been ranking the company among the first retailers in Slovenia.
SPAR Slovenija is based on quality, reliability and responsibility towards customers, employees, the social and natural environment. The responsible operations of SPAR Slovenija are reflected in its desire to reduce negative impacts on the environment, increase overall well-being and to live and operate in balance with the natural environment, while at the same time increasing added value for all stakeholders.