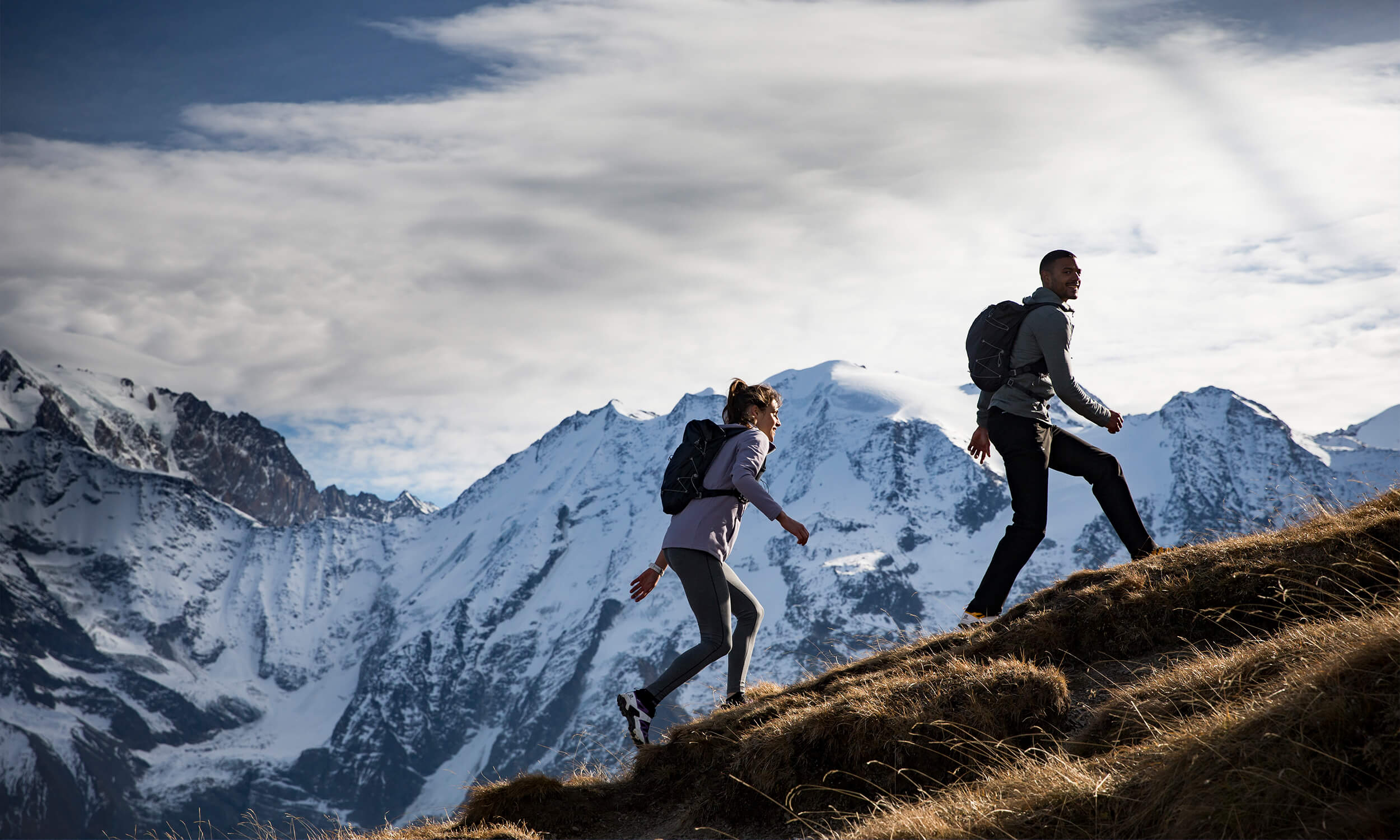 Step up your active lifestyle. Enjoy your favourite sport even better with sportswear from all the best sports brands. Discover the new fashionable vision of sport at Sport Vision.
Sport clothing and footwear for your perfect workout
Find a million ways to enjoy every sport! High quality sportswear and equipment from top brands bring you comfort, functionality and fashion appeal no matter the weather or sport you choose. Sport Vision has everything for your perfect sport style. From the newest running shoes and comfortable clothing for running, fitness or aerobics, to hiking and skiing equipment to sport jerseys for football, basketball and other team sports. Choose an active life and shine in your sporty style with renown brands like adidas, Dakine, Crocs, Salomon, Nike, Vans, Speedo, New Balance, Moon Boot, Merrell, Icepeak and many more.
Welcome to Sport Vision at Supernova Kranj. At the store you can find the newest collections of sport fashion and footwear for women, men and children, as well as an ample offer of tracksuits, hoodies, fashion sneakers and attractive street fashion for casual looks. The store also offers workout equipment and accessories for all your favourite sports. If you are looking for high-quality ski goggles, hiking backpacks, sport hats and caps, socks, helmets and much more, Sport Vision is the right place for you. Enjoy the new revolutionary vision of sports.
Sport and trend of footwear of recognized brands
Sport Vision is a leader in sports and footwear trends, with headquarters in Ljubljana. The chain of Sport Vision, Buzz, Tomas Sport and Sneakers stores comprises 23 branches in Slovenia. The stores are located in the largest shopping centers and pedestrian zones in the capital cities, and the company also operates through the online stores Tomassport.si, Buzz.com, Sportvision-slovenija.com and Sneakers.si. The main categories of sports equipment that Sport Vision sells is for running, basketball, training, hiking and the trend of footwear.
Sport Vision cooperates exclusively with suppliers of top brands, which ensures high quality and safe purchases for customers. All in-store products come with a 30-day unconditional warranty, so in case you return them you will receive a full refund. Sport Vision ensures customer satisfaction for all customers, as it employs experts in the field of sports footwear and apparel technology who have years of experience in selling sports footwear and apparel and will be able to advise everyone on the right product choice.