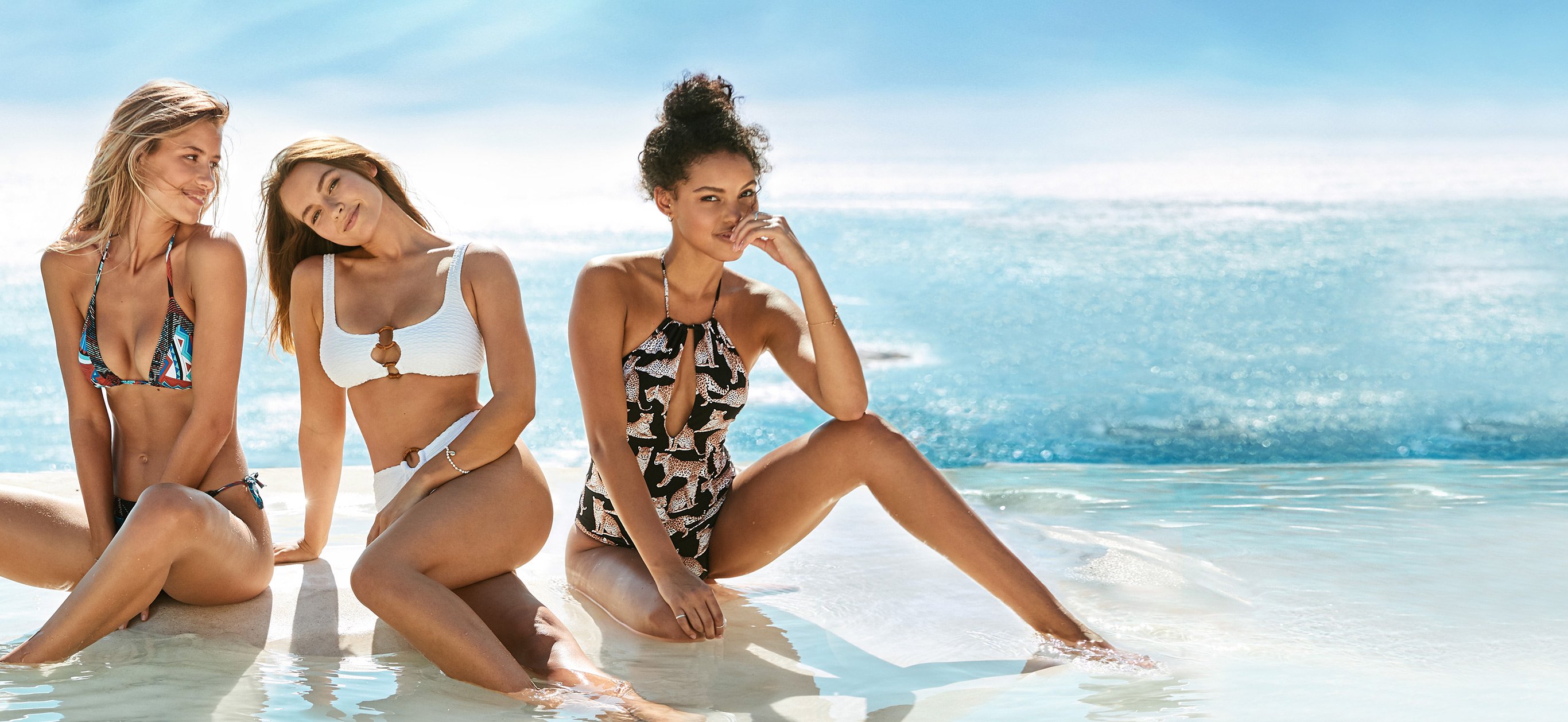 The largest offer of fashion socks, tights and leggings along with the latest swimwear trends. Emphasize your femininity with the excellent Calzedonia offer.
Calzedonia legwear and swimwear are every woman's passion
The right style lies in the details and Calzedonia knows how to emphasize the femininity and self-confidence of every woman. The wide range of legwear goes from classic tights to special fashion socks that attract attention. Open the door to a world of glamour, pleasant comfort and Italian quality, that is the brand trademark. With a variegated offer of colours and fashion patterns the store, at Supernova Kranj shopping centre, always gives you the right legwear for every occasion. Classic skin colour tights, elegant silk legwear, body shaping tights, extended sock models, warm microfiber socks, fashion leggings, colourful invisible shoe socks … whatever you want, Calzedonia has it! Of course, there are also warm non-slip socks, sports socks as well as an extremely comfortable collection of men's and children's socks.
For the perfect style on the beach or at a pool party, Calzedonia also pampers you with a timeless collection of fashion swimwear. One-piece swimsuits, two-piece bikini, and tankini swimsuits provide the comfort you could only dream of. Do you need different size bras and panties? Calzedonia swimwear collections are designed in order to combine different sizes and models according to one's wishes, thus the swimsuit upper and lower part fit you perfectly and reflect your marine inspiration.
Calzedonia – legwear and swimwear with Italian signature
Calzedonia grooms international fame for top quality legwear and swimwear since 1986. From the very beginning Calzedonia collections are a synonym for innovative trends in the field of tights, socks, bikinis and swimsuits, offering quality manufacture and perfect style at affordable prices. Calzedonia is known for bringing originality in legwear choice, which puts this essential fashion accessory in the main spotlight.
With more than 2.100 shops in 52 countries worldwide, Calzedonia is a pioneer and one of the major players in the field of legwear and beachwear. The original designs and always fresh trends often make Calzedonia a fashion choice of famous stars. Among the brand ambassadors shine important fashion icon names, such as Julia Roberts, Gisele Bundchen and Chiara Ferragni.